We are empowering Global Food systems and Actors, and Optimizing processes for efficiency and Sustainability.
Born out of a phrase of confidence and positivity in our Origin and Heritage as Africans and Primary Food Producers, Riweaku, stems from a native African word which means 'to keep eating wealth'. It symbolizes optimism, continuity, confidence and hope in sustainability of our natural resources and heritage.
In a not-so-distant past, Wealthy families were known by the size of their barns and their ability to feed so many mouths. Farming was a thing of pride. Father's gave their offspring names like, 'Oriaku' which means, the one who eats my wealth, because sustainability was a given.
Today, Several factors such as bio-degradation, climate change and even diversification and urbanization contribute to the existential dilemma of the food value chain, and they continue to impede the evolution and growth of food producers. These unsung heroes of our time continue to put in so much efforts to feed the growing global population. However, their return on investments have left them in trenches as they constitute nearly 60% of Africa's poorest population.
Riwe is a symbol of optimism in our natural heritage as primary food producers. We believe in the dignity of farming. We believe that healthy, affordable and accessible food should not be a luxury.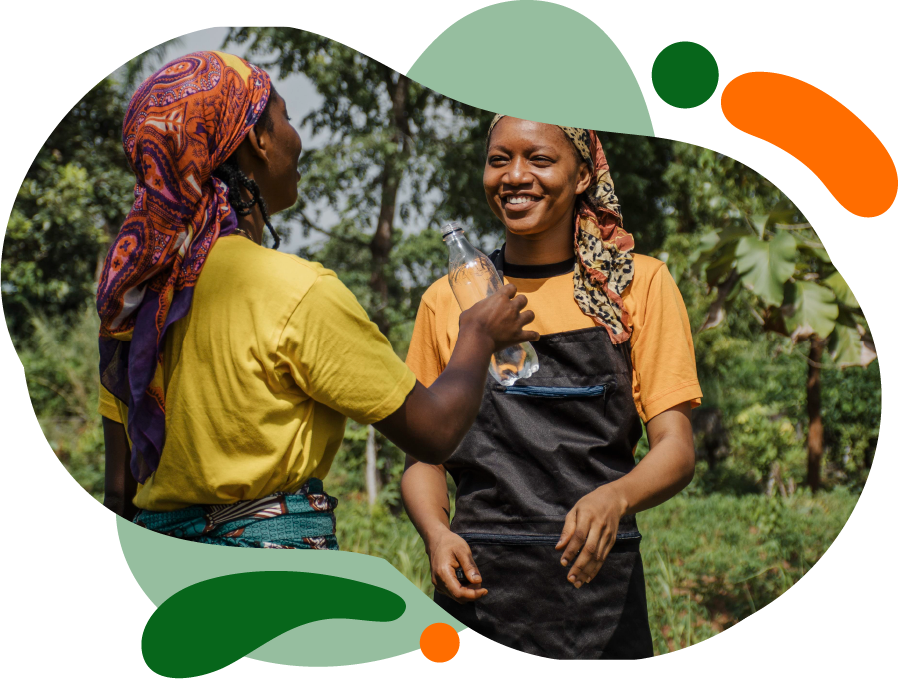 About - Riwe (Ree-W

eɪ

; To eat)
Riwe is on a mission of building sustainable global food systems by leveraging smart technologies and Innovations to drive Agricultural operations, reduce input cost, improve farmers livelihood and achieve food security.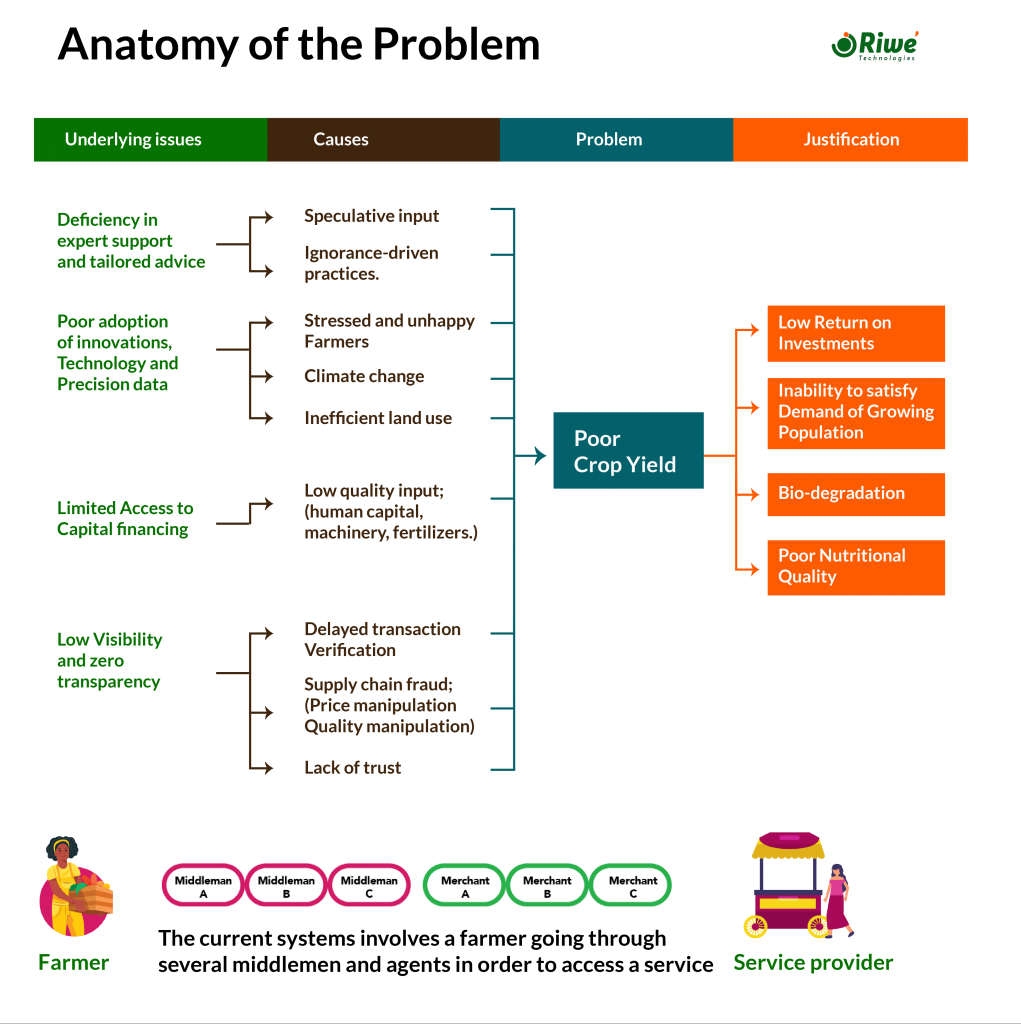 By adopting regenerative practice and precision approaches, we are ensuring that farmers are void of speculation, and that they have access to predictive insight about the weather, and can make smart decisions based on the data that we provide
We believe that empowered Farmers do the most. Our goal is to improve the lives and processes for smallholder farmers and local producers. What this means for us is that we get to introduce personalized systems that improves their thought patterns and approaches.
Recurring revenue is an indicator of Farmer success. We are providing an easy route to high target markets. We are building a system that uses machine learning to match supply with demand. This not only yields a high return on Investment, but minimizes losses due to poor market access.
Powered by blockchain, and big data, The Farmers Companion is built to be the only tool a farmer will ever need. This solution formalizes the food value chain and puts the small holder farmer in charge, as it should be. It takes care of the overwhelm that comes with farming is Nigeria and Africa at large. 
The solution takes care of providing access to farm input, crop information, soil analysis, and crop monitoring. That's not all. From this dashboard, a farmer can conveniently hire farm hands and farm implements and also, connect with a variety of service providers in various sectors such as fertilizers, storage, seedlings and improved breeds. 
Our solution improves farmers livelihood by over 70% by eliminating exorbitant middlemen costs and margins. Our solution also provides for traceability